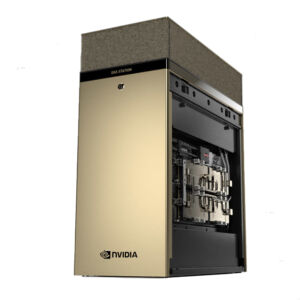 NVIDIA DGX Station A100
AN AI DATA CENTER-IN-A-BOX
Data science teams are at the leading edge of innovation, but they're often left searching for available AI compute cycles to complete projects. They need a dedicated resource that can plug in anywhere and provide maximum performance for multiple, simultaneous users anywhere in the world. NVIDIA DGX Station™ A100 brings AI supercomputing to data science teams, offering data center technology without a data center or additional IT infrastructure. Powerful performance, a fully optimized software stack, and direct access to NVIDIA DGXperts ensure faster time to insights.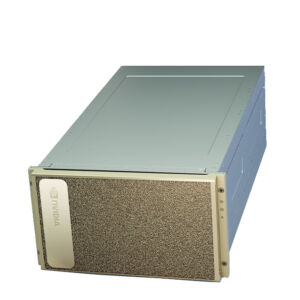 NVIDIA DGX A100
THE WORLD'S FIRST AI SYSTEM BUILT ON NVIDIA A100
NVIDIA DGX™ A100 is the universal system for all AI workloads, offering unprecedented compute density, performance, and flexibility in the world's first 5 petaFLOPS AI system. NVIDIA DGX A100 features the world's most advanced accelerator, the NVIDIA A100 Tensor Core GPU, enabling enterprises to consolidate training, inference, and analytics into a unified, easy-to-deploy AI infrastructure that includes direct access to NVIDIA AI experts.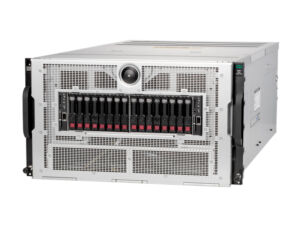 HPE Apollo 6500 Gen10 Plus
Does your enterprise need to simplify management, reduce costs, and improve reliability and performance for high-performance computing (HPC) and AI workloads?
Built for the Exascale Era, the HPE Apollo 6500 Gen10 Plus Systems accelerates performance with NVIDIA HGX A100 Tensor Core GPUs and AMD Instinct™ MI100 accelerators to take on the most complex HPC and AI workloads. This purpose-built platform provides enhanced performance with premier GPUs, fast GPU interconnect, high-bandwidth fabric, and configurable GPU topology, providing rock-solid reliability, availability, and serviceability (RAS). Configure with single or dual processor options for a better balance of processor cores, memory, and I/O. Improve system flexibility with support for 4, 8, 10, or 16 GPUs and a broad selection of operating systems and options all within a customized design to reduce costs, improve reliability, and provide leading serviceability.
.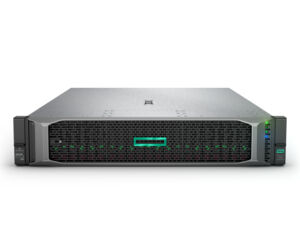 HPE ProLiant DL385 Gen10 Plus server
Do you need a dense platform with built-in security and flexibility that addresses key applications such as virtualization, software-defined storage (SDS), and High-Performance Compute (HPC)?
Building on HPE ProLiant as the intelligent foundation for hybrid cloud, the HPE ProLiant DL385 Gen10 Plus server offers the 2nd generation AMD® EPYC™ 7000 Series processor delivering up to 2X1 the performance of the prior generation. With up to 128 cores (per 2-socket configuration), 32 DIMMs for memory up to 3200 MHz, the HPE ProLiant DL385 Gen10 Plus server delivers low cost virtual machines (VMs) with unprecedented security. Equipped with PCIe Gen4 capabilities, HPE ProLiant DL385 Gen10 Plus offers improved data transfer rates and higher networking speeds. Combined with a better balance of processor cores, memory and I/O makes the HPE ProLiant DL385 Gen10 Plus the ideal choice for virtualization, and memory-intensive and HPC workloads.